SEO Course for Photographers
Empowering you to finally take charge of your SEO.
This SEO Course Could Change Your Business...
Let's face it, finding new customers for your photography business can be a full time job!
You need to spend time networking, utilizing social media, nurturing client relationships for referrals, forming partnerships, along with a long list of other marketing tasks!
At some point, you must figure out how to automate the process of obtaining new leads. 
While you shouldn't ever rely on a single source for 100% of your leads, if you want a steady stream of new inquiries and bookings, search engine optimization (SEO) needs to be a part of your strategy.
It is likely that hundreds, if not THOUSANDS, of people are actively searching for the services that you offer every single month. SEO is about making sure that YOUR brand shows up in front of those searchers!
"Actually, can't I just hire someone to do this for me? I would rather spend my time behind the camera!"
We hear this on a daily basis, and we totally get it.
SEO can be confusing.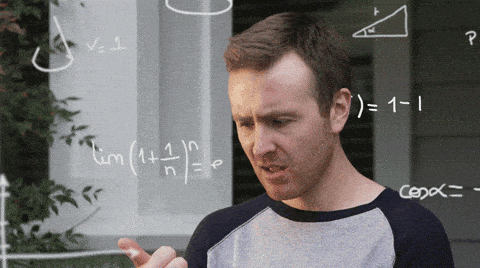 It is hard to keep up with what is working and there is so much conflicting information out there.
Not to mention, it can be extremely time consuming.
However, if you don't at least understand the fundamentals, it can even be hard to hire someone to help. You may not be sure what exactly needs to happen, and even if you are presented with a plan you might not know how to tell if it is working.
That is exactly why you need this course!
We have found that when photographers are empowered with the right information, they can do far more on their own than they thought.
When you know the things that actually impact ranking, you can cut out soo much wasted time & effort.
Monotonous alt text
Blogging every session
"Keywords" & Tags
Counting every word
Crafting perfect titles
Creating valuable content
Building real authority
Increasing local relevance
Sure, SEO has some elements that are technical in nature. Once you learn about them, you may still decide that you want to hire someone to help you with those. If you do, you'll be able to save hundreds of dollars by making a specific request to a qualified professional, instead of buying a vague "SEO package."
If you are serious about the long term growth of your business, and you want to finally take control of your website and SEO, this course is a perfect place to start!
The most comprehensive SEO course ever made for photographers.
There are currently 30 lessons covering a variety of topics. Some lessons are in video format and some are written. We start by teaching you the fundamental concepts, but we also dig into platform specifics and unique tactics that you can put into action!
The library of content will continue to grow as we cover new topics and find new tactics that are proven to work for photographers! You'll have access to this content as long as it exists!
Each lesson in the course has a place to ask questions or leave comments on the lesson itself. There is also a Facebook group where you can interact with other people who are motivated to master their SEO. You'll have access to the Facebook group for 1 year after your purchase THIS LAUNCH IS THE LAST TIME TO GET LIFETIME ACCESS TO THE COMMUNITY!
Each month, we'll do a special live hangout in the course community. This is a great place to get more personalized feedback and ask specific questions that require us to look at your site or analytics. We can't even tell you how many "ah-ha" moments have happened on these calls. 
For the first time ever I can confidently say I know how this bride found us on Google. And a shameless plug to Dylan and Corey's SEO course because that's the real reason why we we're visible now.​
Sean Flanigan
Wedding Photographer
While we have learned a lot throughout the course the tools gained in understanding how SEO really works is what sets it apart. Originally we thought blogging, a fast website, and the right keywords made for good SEO. Since taking the course we now rank for several valuable keywords with better perception on what we need to do next.
Jacob Fink
Wedding Photographer
I'm currently taking this course and it's amazing!! I've finally after a few years of trying to learn SEO on my own been able to learn and understand how it works and what to do. If you're serious about learning SEO and getting found on google to book clients then I promise this course will do just that!!
Mindy Vasselle
Designer / Photographer
Pay all at once, or take advantage of our convenient 3 payment plan.
$149 today, then TWO more monthly payments of $149. Total of $447.
Pay in a single payment today for the best possible price on the course!
Frequently Asked Questions
What SEO Topics Do We Cover?
The course is organized into 9 main modules
Understanding searcher intent, keyword research, cornerstone content.
Mapping topics to pages, Indexation, navigation, internal links. 
Brand reputation and consistency, backlink theory & building.
Google My Business, other local specific factors, targeting a new location.
Titles & meta descriptions, image optimization, general on page optimization. 
Types of blog post that perform well and what to do after publishing a post.
Specific SEO tips if you are on Showit, Squarspace, or WordPress
Search Console, Google Analytics and keyword/position tracking. 
What is working right now with SEO? Getting featured snippets, video SEO, etc.
Recordings from our Q&A calls and Live Trainings, Over 7 hours of "beta" course videos, and our "22 SEO Actions You Can Take Today" E-book ($99 value)!